co-ordinator training
a self-employment opportunity For people who want to make a change
I'm looking for...
Confident people!
Energetic people!
People who are ready to chat and laugh - even at themselves!
What you'll get...
Decent pay!
Flexible working hours!
Opportunities to progress!
The satisfaction of knowing you're making a real difference in your community.
Here's me, running a session during the world cup! Just to give you a flavour of what Join The Circle Sessions look like!
How does it work?
You pay for training. I train you up in a one day course with takeaway resources. I find the care homes for you to run dance sessions in. At the end of the month, I invoice the care homes, you invoice me. You receive £15 (for the first year, then it goes up) for every session you've run that month. I invoice the care home for £25.
Why run it like this?
I've gotten to a point where I can't physically run any more sessions myself but I want more people to benefit from them, which is where you come in! You get a business you can run with the support of someone who has worked out all the kinks, a way to earn money in a flexible way. I get a bit of extra cash. LOADS of elderly people get access to an activity they wouldn't have previously had access to. Everyone wins.
Why not just make up your own routines?
I've been running sessions in care homes for years now, so I know what care homes need and at what price. I know what will tick their boxes in terms of the care they must provide and have designed my sessions accordingly. My sessions have a proven track record in engaging, entertaining and stimulating care home residents – which is why they are so popular! Basically, by training you, I'm cutting out the first 3 years of business where there's trial and error and lots of guessing and giving you something that works, so you can start earning decent money straight away.
Application & video interview
Fill out the application form on the 'Co-ordinator Application Form' page and if I think you'll be a good fit for Join The Circle, I'll organise a video interview with you. I'll try to get back to you as soon as possible, but I'll definitely be in touch within 48 hours.
The One Day training Course - investment £250
Once we've had a chance to chat, you'll take part in a one day training course. This will include...
taking part in a join the circle session
how to engage your audience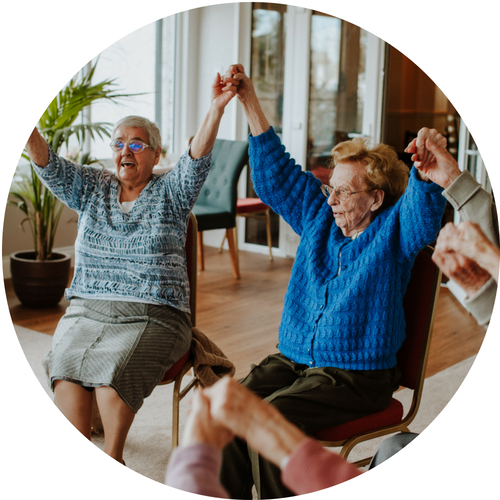 how sessions are structured & why
working within care homes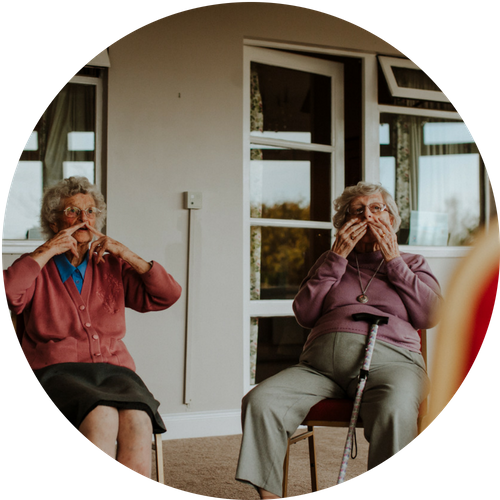 Dealing wth challenging behaviour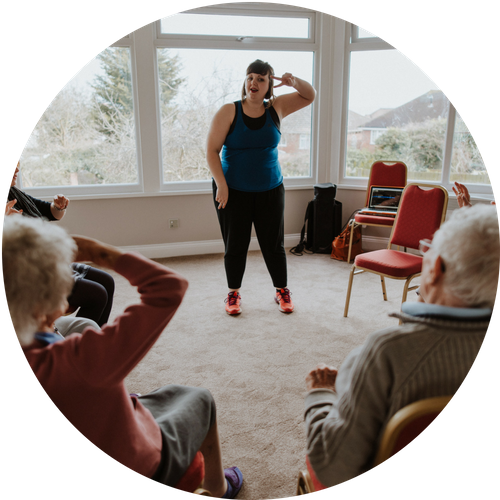 your pricing and invoicing
online Training resources
After your training day, you'll receive access to the online Join The Circle Co-ordinator Portal. Here you can download all the PDFs used during your training day and access the all important videos and walkthroughs for the Join The Circle Sessions.
Flexible Working
All Join The Circle Co-ordinators are self-employed, which gives them freedom to lead as many, or as few sessions as they like.
A member of the Join The Circle team will go through you're availability and match you up with care homes who are looking for a Join The Circle Co-ordinator. You decide when you'd like to lead sessions, but the greater your availability, the more likely you'll be booked. Care homes mostly book sessions between the hours of 10am and 4pm.
You invoice Join The Circle at the end of every month and invoices will be paid straight in to your bank account within 4 weeks of receiving the invoice.
Whilst the Join The Circle team will endeavour to match you with as many homes as you'd like, you're also free to secure work for yourself too. See my blog post 5 Reasons Why... working for yourself is waaaay better than working for anyone else!
decent pay
Join The Circle Co-ordinators are paid different fees according to their experience, so the more sessions you run, the more you can charge. It works as follows...

follow Join the circle on...